Workshop on Privacy Enhancing Technologies
Dubrovnik (Cavtat), Croatia
Research Workshop: 30 May - 1 June 2005
Privacy Technology Executive Briefing: 2 June - 3 June 2005
News: 2005 PET award winner announced!
Privacy and anonymity are increasingly important in the online world. Corporations, governments, and other organizations are realizing and exploiting their power to track users and their behavior, and restrict the ability to publish or retrieve documents. Approaches to protecting individuals, groups, but also companies and governments from such profiling and censorship include decentralization, encryption, distributed trust, and automated policy disclosure.
Research Workshop
Executive Briefing
This 5th workshop addresses the design and realization of such privacy and anti-censorship services for the Internet and other communication networks by bringing together anonymity and privacy experts from around the world to discuss recent advances and new perspectives.

For more information, choose a link from the Research Workshop links on the left panel.
This 1st executive session welcomes data protection commissioners, government officials, non-government organization members, privacy technology vendors, privacy consultants, and privacy researchers to discuss the latest initiatives and trends in data protection.

For more information, choose a link from the Executive Briefing links on the left panel.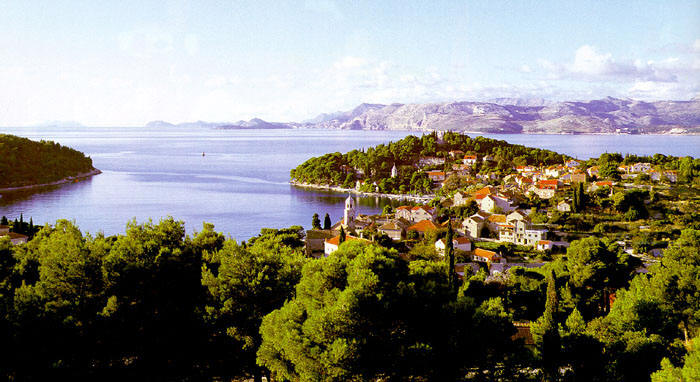 Cavtat is 17 km far from Dubrovnik. It was founded on the grounds of the former Roman town Epidaurus. Today it is the center of the Konavle district. For years Cavtat has attracted numerous tourists who are fond of clear sea, beautiful nature, and good hosts.
The famous Croatian painter Vlaho Bukovac was born in Cavtat. Along with the Vlaho Bukovac Gallery Cavtat is known for the Racic Mausoleum, a work of the famous Croatian sculptor Ivan Mestrovic, and the cultural and historical collection of Baltazar Bogisic.
Dubrovnik: Dubrovnik has a remarkable history. An independent, merchant republic for 700 years (abolished by Napoleon in 1806), it traded with Turkey and India in the East (with a consul in Goa, India) and had trade representatives in Africa (Cape Verde Islands). It even had diplomatic relations with the English court in the middle ages. (There is a letter from Elizabeth I on display in the City Museum in Dubrovnik). Its status was such that powerful and rich Venice was envious of this Croatian-Slav city.
The old town was completed in the 13th century and remains virtually unchanged to the present day. Tall ramparts surround it and there are only two entrances to the old town which lead to the Stradun, the city's promenade. One of the greatest pleasures for many visitors is to have a drink in one of the nearby cafes and watch the world go by, whilst they themselves are being watched by the city patron, St. Blaise, or Sveti Vlaho as the locals call him. In 1991/2, the Serbs shelled the city causing considerable damage, but thanks to local effort and international aid, the old town has been restored to its former beauty. (Read more)
More information on the area: