Conference Venue
The conference will take place in the lecture halls of the Anthropole building at the University of Lausanne (UNIL).
All conference locations, including breaks, lunches, bathrooms, and social events, are accessible to people who use wheelchairs.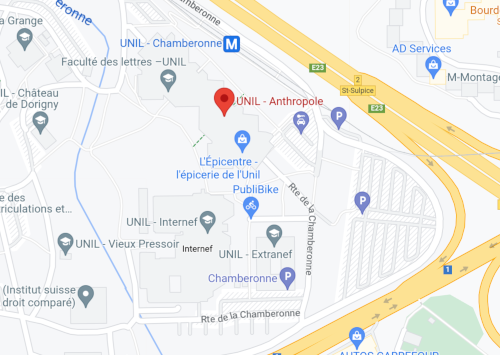 UNIL - Anthropole, Quartier Dorigny, 1015 Lausanne, Switzerland
Session Locations
Conference sessions will take place in the following lecture halls:
ANT-1031: 1st/ground floor and ANT-1129: 1st/ground floor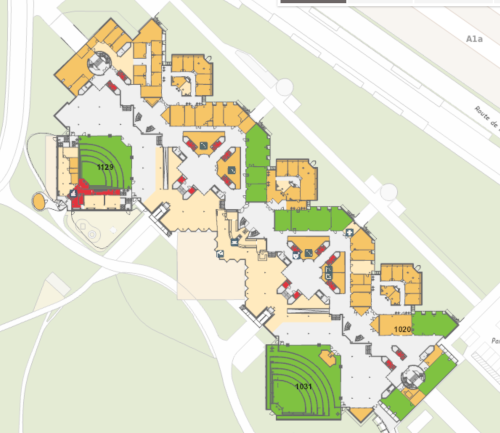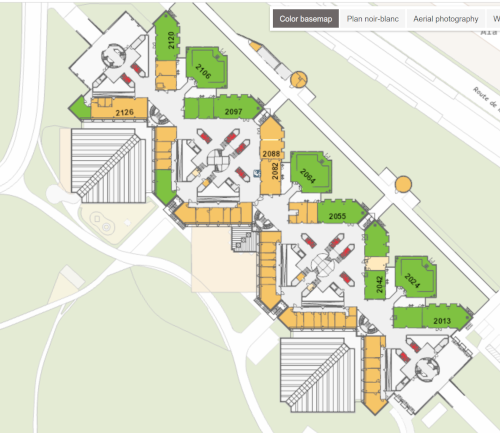 Wi-Fi
There will be two options for accessing Wi-Fi:
eduroam: if you use eduroam at your university, you will be able to automatically connect to UNIL's eduroam Wi-Fi network.
public-unil: a PETS specific login will be made available. When connecting to the public-unil Wi-Fi, select 'Event Login'. The username will be 'PETS23'. The password will be communicated at a later date.
For additional information please see: UNIL's Wi-Fi help page
Toilets
Toilets can be found by following signs located inside the buildings. They are marked in orange and labelled 'WC' on the planete.unil.ch maps.
Water Fountains
Water fountains are marked on the planete.unil.ch maps with the following symbol: